Catch this tale
Red Tails is a movie that takes place during World War II, when the Civil Aeronautics Authority selected 13 black cadets to become part of an experimental program at the Tuskegee Institute in Alabama.
The program aimed at training "colored personnel" to become fighter pilots for the Army. However, discrimination, lack of institutional support, and the racist belief that these men lacked the intelligence and aptitude for the job dog their every step. Despite this, as they become known, the Tuskegee Airmen more than proved their worth. A lot of well-known actors played in this movie like Cuba Gooding Jr as (Major Emanuelle Stance),  Terrance Howard as (Colonel A.J. Bullard) and Micheal B. Jordan as (Maurice Wilson). This movie has won two awards: the NAACP Image Award for Outstanding Motion Picture and NAACP Image Award for Outstanding Independent Motion Picture.
I like this movie, and it's one of my favorites, because it shows a lot of examples of how black airmen tried to have a place in the Air Force and were always doubted because of their skin color, and the most amazing part is that the movie shows how, even with little knowledge, they still learn to outperform the white airmen. Some scenes in this movie are based on the true events of how the Tuskegee Airmen became the Pioneers of Black Military Aviations of the first African American aerial combat unit.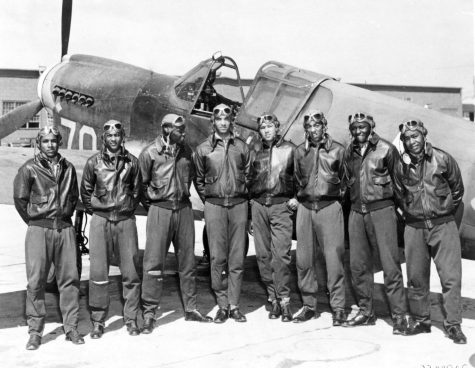 The setting is mainly based on an Italian airfield where they await orders on their next deployment. Red Tails brims with positive themes about overcoming racism, facing personal weakness, forging friendships, determination, honor, and bravery. Personally, I say it's a great movie because the drama, the suspense, and the action in this movie just make sense and are quite remarkable. Overall I would recommend this movie to anyone that is interested in WWII movies based on true events.