When you don't feel like sharing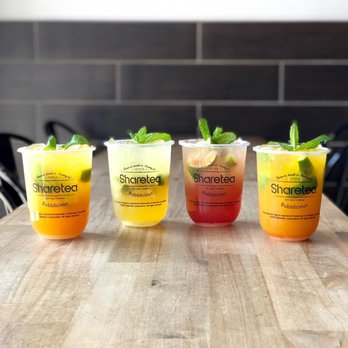 One of my favorite places to go when I am craving something sweet and fresh is a boba place called ShareTea, founded by Cheng-Kai Lung, and is located at 1147 Highland Ave, in National City.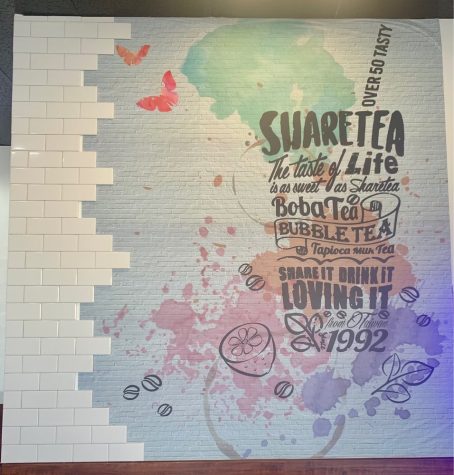 ShareTea is open from 11:00 AM- 9:00 PM on the weekdays and on the weekends they are open from 11:00 AM- 10:00 PM. Out of every boba place I have tried, this has become my favorite place to go. When I come here, I always get a strawberry green tea with lychee jelly which usually costs around six to seven dollars for a decent amount and it's always my preferred balance between sweet and bitter. Although I always get the same drink, they have a vast variety of different boba's whether you are craving something sweet, savory, frozen, warm, milk, or fresh and even tropical teas.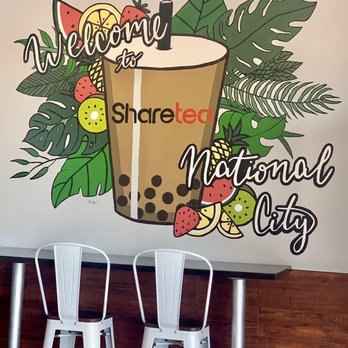 I also love this place because of how the vibe is inside and the way they decorated it to look aesthetically pleasing, which makes it a great spot to hang out and take pictures by yourself or with friends. Not only that, but there is always good music playing. Out of all the times I have come to this place, I have never had any issues with bad customer service. The employees here always have a good attitude and are polite and quick to make your delicious drinks.