The Cardinal won first place at the San Diego County Fair for its student-focussed and student lead website.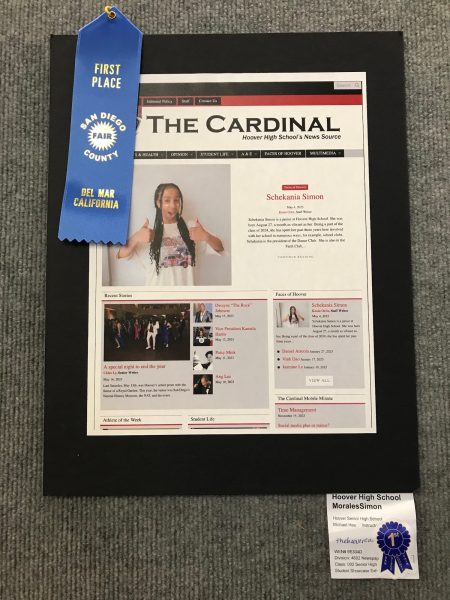 Since its inception in 2016, The Cardinal has won first place every year it has entered the student showcase for school newspapers online.  The Cardinal will continue to focus on student achievements and successes through out the 2023/2024 school year.  The new staff is eager to report on topics and concerns that best represent Hoover High School.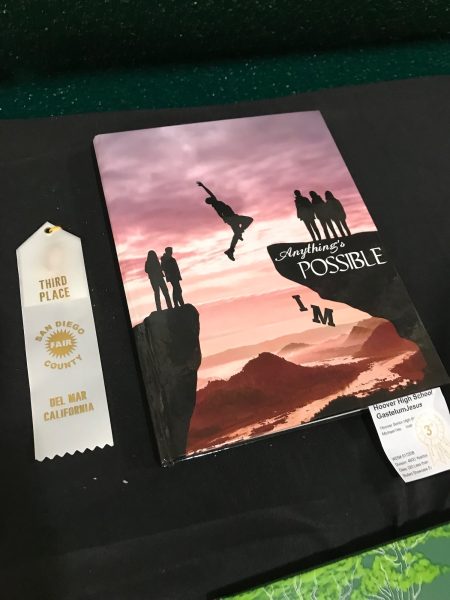 Also, the Hoover High School yearbook, Dias Cardinales, took home third place for the 2023 edition of "Anything's Possible."  Lead by Associate Editor, Jesus Gastelum '23, and supported by Junior Editors Natalie Molina and Alejandra Ramirez, the staff created a yearbook that best represented another post-Covid year.  It is the hope of this year's staff to earn a first place at the 2024 San Diego County Fair.