Martin Hernandez
Hang on for a minute...we're trying to find some more stories you might like.
Martin Hernandez is a sophomore at Hoover High School. He was born in Tijuana, Mexico, where he finished kindergarten. He then started coming to school in the US, going back and forth, which was exhausting, He finally moved to the US at the age of 13. Even after the move, he still visits Tijuana when he's on vacation from school.
Martin is currently in Cardinals Interact, FACES for the Future and in the Class of 2021. Last year, he was apart of the Hoover Badminton team and says that he will continue badminton, but will try out for track and field this year as well. He's hoping to pursue a career in the medical field, like being a male nurse. He wants others to remember him as a caring, smart, and funny guy. Also, as the guy that never did his hair in high school but made it look good. In his spare time, he practices doing pen and card tricks and on some occasions, watches The Office, which he finds to be amazing. Some of his friends would describe him as a social, smart, quirky, and interesting guy that will make you laugh for no reason at all.

About the Writer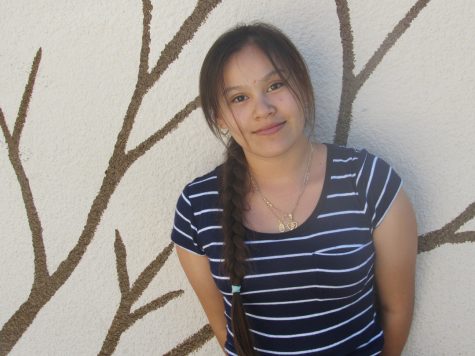 Paloma Ocampo, Staff Writer
Paloma Ocampo is a sophomore at Hoover High school. She was born on November 11, 2003. She enjoys playing video games, singing, watching anime, musicals, making people laugh, even unintentionally, and Youtube. She has two older brothers that graduated from Hoover High school. She is involved in FACES and the International Cooking Club. Her favorite console so far is the switch by Nintendo. Some animes that she currently watches is My Hero Academia and Cells at Work. She enjoys watching Youtubers like The Try Guys, Smosh Games, Simply Nailogical and Shane Dawson. Her favorite musicals so far is Be More Chill, Heathers and Hamilton. She enjoys the songs that they have and how it ties in into the story. She also enjoys talking to her friends because she can be weird around them and they wouldn't judge her. Her friends would describe her as weird, sassy, anti-social, introverted, honest, smart and protective.