Don't be a LOPer
Hang on for a minute...we're trying to find some more stories you might like.
Hoover has a problem with students arriving late to school. Therefore there is the LOP list to help improve attendance. LOP stands for the Loss of Privileges. You will be put on the LOP if you have ten tardies. Being on the LOP affects the eligibility to play sports, go on field trips, and do any other fun activities in school. In order to get off the list you can attend tutoring, saturday school, or lunch detention, which are on Tuesdays and Fridays.
Many students arrive late to school although some have a relevant reason as to why they are late. Being on the LOP mostly affects seniors due to senior nights and other activities they do at the end of the year. Currently, the average number of students that arrive late are between 300-350 students. Adminstration and security monitors the school every morning, and they are placed strategically around campus to urge students to class.
There are tardy sweeps twice a week and if the staff members sees patterns of tardies, students will have to report to the office. The school will then call student's parents, and a parent conference might be appointed if the pattern is often. Last years attendance improved by 10% and this year we are hoping to increase that percentage.
Students may think the LOP is ruining their high school experience but it was implemented to encourage students to come on time in order for them to take part in every activity. The Hoover staff is working as a team to come up with new strategies to improve attendance. These policies are beneficial for students, although students view it negatively.
About the Writer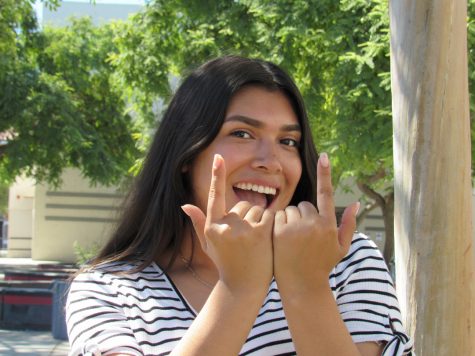 Magy Perez, Staff Writer
Magali Perez is a junior at Hoover High School. She is class of 2020, and plays for Hoover's Varsity softball team. She was born on August 6 in San Diego....