Things My Mama Never Told Me
Puberty, relationships, and things a girl should know
Hang on for a minute...we're trying to find some more stories you might like.
My mom never taught me about teen life. Where I come from is different from where I am now people at my age are probably married or force to meet a man. I moved here at a very young age which means I was never taught to be woman. When we moved here my mom wanted a new start, so she kept us from getting involved in bad situations. I grew not knowing anything about sexuality which I start to learn from friends. In my family we know the very important rule "don't bring a boy home, you can't be friends with boys." My parents hate seeing us with guys cause that could lead to a relationship which means the chance of getting pregnant. Sometimes I wonder if my mom was ever where I am right now. Did she have a man look at her up and down?  Was she ever asked to have sex and did not know what that was so she tried asking her mom about it. She never told me that kids at the age of 13 could get pregnant for having sex for the first time. She never told me about cramps and never she told me about blood running down my pants and she definitely never told me boys can easily take your virginity just by getting you drunk or asking you out for a date or walking down the streets. I was not taught about being called a whore just because you dress a type away or had sex with one guy. Girls are expected to act a type of way and dress a type of way. These stereotypes become the reality. While guys act the way they want to act.
I should have known all this instead of walking alone.

About the Writer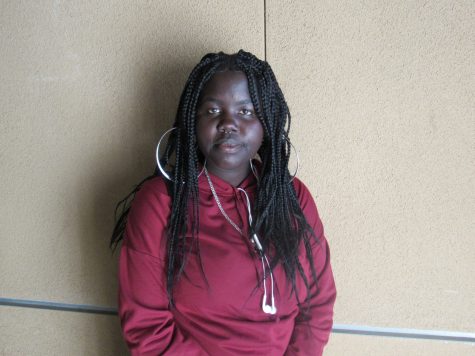 Apiew Abella, Staff Writer
Apiew is a junior at Hoover High School.  She likes pizza and cotton candy.  She also like unicorns.  She hopes to one day be a news reporter for NBC...