Louis Perez
Hang on for a minute...we're trying to find some more stories you might like.
Louis Perez is a senior at Hoover High School. He is part of the AOIT Academy as he edits and manages the control room for the NEST. Being part of the NEST, he plays a major role on the turn out of the videos. He helps assure the videos are accurate and the videos flow. Louis is also captain of the cross country team and the track & field long distance team. Running all year, he has become one of the coaches for the City Heights Runners. Being the intelligent, encouraging, kind and positive young man he is, he has worked hard to keep his 3.83 GPA while taking AP classes, making him not only a good student but possibly the first one in his family to graduate from high school and attended a four year college. His future goals are to major in biomedical or computer hardware engineer while attending Cal Poly Pomona or UC Santa Cruz. In his free time he likes to attend his Literature Club meetings, WAHUPA (a college program) or Urban Life. In Urban Life, a youth program to better City Heights, Louis also is a farm worker. He also loves to hangout with his friends at the beach or going on runs with them His favorite food is enchiladas. As for his favorite season, it is winter because he was born in January and prefers the cold over the heat. In the future, Luis hopes to listen to AfterTheParty or R&B and soul music in his brand new Ford Raptor.
About the Writer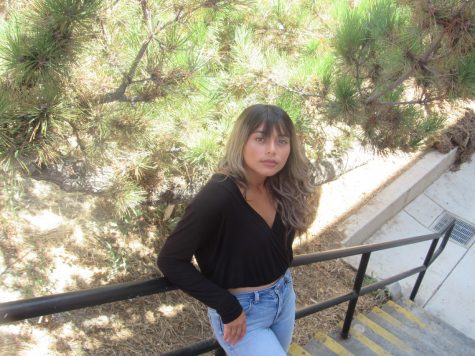 Jireh Tapia, Staff Writer
Jireh Elena Tapia is a 17-year-old senior at Hoover High School in the ALMA Academy. Not only is she involved in academics, taking as many AP and honors...