Octaviano Ambrosio Larrazolo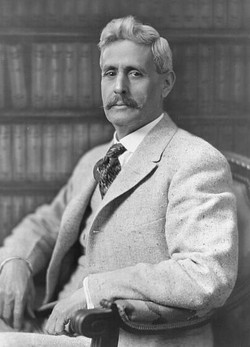 Hang on for a minute...we're trying to find some more stories you might like.
Octaviano Ambrosio Larrazolo (1859-1930), a free-thinking Republican lawyer from New Mexico who immigrated to the United States as a boy, was elected the first Hispanic Senator in U.S. Born in 1859 in El Valle de Allende, in the Mexican state of Chihuahua, Octaviano Larrazolo would go on to influence US thinking on Hispanic issues.
Larrazolo grew up in relative comfort and was taught to read and write while he was young. He later attended school in town but withdrew after being beaten by his teacher. His situation changed rapidly during the mid-1860s when the Larrazolo family was left destitute after supporting Benito Juárez's revolt against the French occupation of Mexico. In 1863 French troops ransacked the Larrazolos' home after forcing the family to give them quarter.
Larrazolo then came to Arizona in 1875 with Reverend J.B. Salpointe, who taught Larrazolo theology. Larrazolo taught in Tucson for a year before working his way up the political chain. Larrazolo began his political career in the winter of 1886, winning the clerkship of El Paso's district court. He was re-elected in 1888 and admitted to the Texas bar the same year. Larrazolo, was then elected district attorney for Texas' 34th Judicial District in El Paso in 1890 and again in 1892. After his second term, Larrazolo moved to New Mexico and opened a law office in Las Vegas, where he quickly became involved in Democratic politics and earned a reputation as a captivating speaker for civil rights for Latinos.
Seeking equal opportunities throughout the United States, Larrazolo was known as the "silver-tongued orator"—a reference to his eloquent rhetoric in Spanish and English. Larrazolo built his political career around his persistent defense of Hispanic civil rights.  Larrazolo, finally, was elected Governor of New Mexico in 1918. He was then elected to the Senate in 1928, becoming the first Hispanic to accomplish such an achievement.
Sadly, Larrazolo fell ill soon after taking office and died just six months into his term. But the unfortunate end didn't prevent Octaviano Larrazolo from making his permanent mark on Hispanic and US history.
About the Writer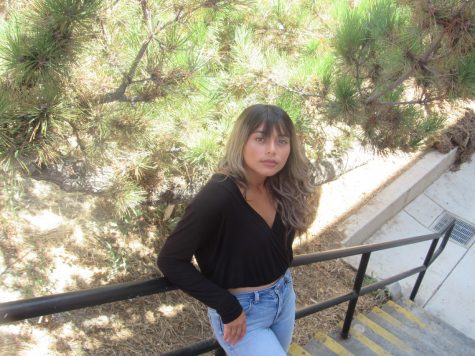 Jireh Tapia, Staff Writer
Jireh Elena Tapia is a 17-year-old senior at Hoover High School in the ALMA Academy. Not only is she involved in academics, taking as many AP and honors...