Cardinals take flight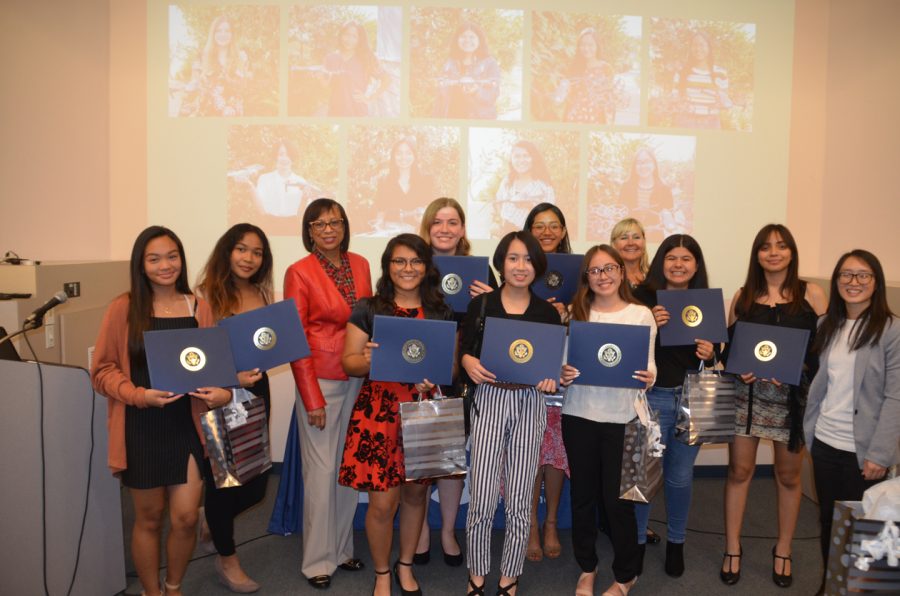 Four outstanding female Cardinals have just completed an extensive 24-week long drone internship. These ladies were fortunate to be part of ten other girls from the surrounding area to participate in the Girls Take Flight internship.
The Girls Take Flight program at the Elementary Institute of Science (EIS)  is targeted to sophomore and junior girls. Their goal is to help spread knowledge about technology to young women as they see the radically small amount of females in technology and engineering fields. This internship began during spring break of 2018 where twenty girls were selected to partake in a drone camp. In the camp, the girls were introduced to basic coding styles that were used to code an arduino coDrone. They used coding to code flight plans into the coDrones, they also coded the instructions for the controllers in order to fly it freely. During the week, these girls learned some new abilities while also listening to presentations about drone applications in the real world. Some of these presenters were intelligent women who told their difficult journeys about being women in STEM careers.
At the end of the first week the girls were given an application for a 24-week long internship, which would be a much more extensive and challenging course. Out of the 20 original girls only ten are selected to take part in the rigorous internship, but only nine attended. Four of those ten girls were Hoover Cardinals and seniors; Stephanie Morales (AOIT), Zaira Linares (SJA), Lizeth Bahena (AHHC), and Vanessa Medina (ALMA). These girls visited many organizations that are incorporating drones into their business. Some of these organizations included Boeing, General Atomics, and SDG&E, where the girls were able to do mock inspections of power lines in their training area.  At Universal Studios, the girls had a presentation from Intel about their new light shows and the technology behind it, and others.
The first phase of the internship had the girls build their own drone from scratch. This gave them exposure to the engineering aspect of drones and to give them some insight on how the hardware connects it all together. In phase two, the girls began to fly the drones by learning different maneuvers. While in phase two, they prepared for phase three by capturing footage at Chollas View RC park where they trained. They carefully planned out flight missions in order to take advantage of their flight time and to capture footage for their upcoming project. In phase three, the girls used the footage from phase two in order to make a video project about the uses of drones. The girls worked hard in editing these videos using the program DaVINCI 16.
While working on the different aspects of the internship, the girls also took lessons and studied for their Remote Pilot's Part 107 exam. In order to fly drones for commercial purposes, pilots must have a Part 107 license that establishes they are aware not just of the regulations for flying, but that they also know how to read aeronautical maps, can analyze the weather and its effects, how to maintain the drone, and how to handle flight crews among many other information. It is a difficult exam to pass, however, all the girls were successful and are now part of the 5% of female remote pilots, it's an even smaller percentage for those between the ages of 20-16, who are certified Part 107 Remote Pilots.
These outstanding young ladies are going to make their mark in the STEM field one day. Today they share their own journeys to other girls who will be given the chance to apply for next year's course. This is meant as an allusion to an old greek habit, it said that one's journey didn't end until they passed their knowledge and story to their people. This is why each girl presented their projects at their respective schools.
On November 15, 2019 the nine girls celebrated the graduation of their internship. At the graduation the girls were rewarded with a certificate from EIS, as well as from congressman Scott Peters of the 52nd congressional district. They also received a $1,500 stipend as a method of buying their own drones, but they are in no obligation to do so, along with a $100 Macy's gift card as a congratulatory gift from them as they were one of many sponsors. Most of these girls are currently on their way to applying for colleges, some will start their own small businesses with the drones they plan to purchase. All in all, this was a life changing experience for all the girls involved.
About the Writer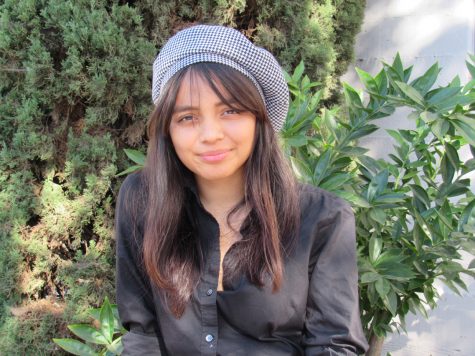 Vanessa Medina, Staff Writer
Vanessa Medina is a 17 year old Senior in the ALMA academy. She is an active member of ROTC and is the brigade commander for the SDUSD JROTC brigade which...