A different kind of haunting this year
The Hoover Drama Department's annual haunted house will not be open this year due to the closure of school campuses because of Coronavirus.
It would've been the 13th year of the annual haunted house, and many students are sad and disappointed.  However, the advance drama students have created a short film that involves online classes and meetings.
"This was going to be my first year working in the haunted house," said junior Kaliah Karriem.  "I hope we can do it next year because I'll be a senior."
Drama teacher, Mr. Michael Heu, explained the idea came out of a discussion about the haunted house.  Senior Nyala Bekele asked what if we made a film, and then it just started to evolve.  Mr. Heu expressed that he'll miss the haunted house this year because it was such a great event for Hoover and the feeder schools, Rosa Parks, Monroe Clark and Wilson.  It also brought back a lot of the drama alumni to participate and help.
The world premiere will be on Thursday, October 29, at 9:30 AM.
About the Contributor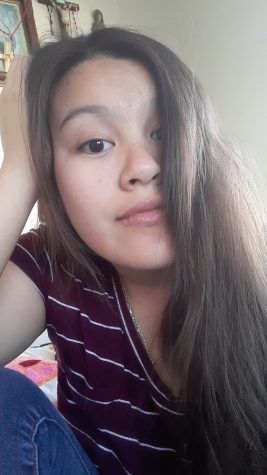 Paloma Ocampo, Editor-in-Chief
Paloma Ocampo is a senior at Hoover High School and in the Academy of Health and Healthy Communities. She was born on November 7, in San Diego California,...