Take a ride on the sushi train
My favorite place to dine out is called Kura Revolving Sushi Bar located on Convoy street. The unique revolving establishment where you pick up your own plate of sushi is an enjoyable experience. Based on my experiences, the customer service was amazing. The workers would check in from time to time to see if I needed anything else. The environment of the place was relaxing and peaceful.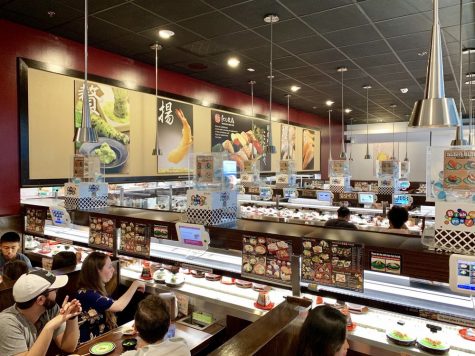 At Kura, there is an assortment of sushi combinations with names such as "Red Dragon Roll", "Philadelphia Roll", "Texan Roll", etc. My favorite sushi at Kura would be the "Seared Salmon Japanese Mayo Nigiri". The quality of the sushi is fresh. Not only do they serve sushi, there is miso soup and side dishes to accompany you. The waiting time to have a seat in the restaurant (pre-Covid times) takes pretty long. From the times I ate dined in, I had to wait at least an hour. However, once you are in the restaurant, the service is fast.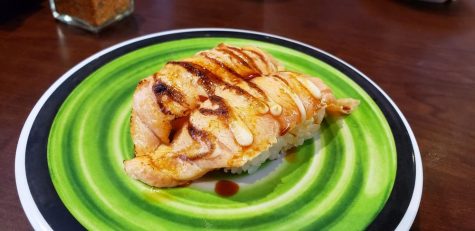 At Kura, there is a little prize when you finish 15 plates of sushi. A couple of times I visited, I have received a keychain. Each plate consists of two pieces of sushi. I recommend going with a couple of people to enjoy the dining experience and reaching the 15 plate mark to earn a small prize. The experiences I had at Kura were amazing and recommend people who enjoy eating sushi to go there when it is safe.