Vice President Kamala Harris
In honor of Black History Month, every day The Cardinal will feature a prominent and historical Black American, living or dead, who has worked toward change, advancement, and/or world peace. Some of them are heroes, and some are unsung heroes who have made a contribution to society.
To celebrate Black History Month, The Cardinal would like to begin the month with someone who made a historical breakthrough and change in the political arena.  A lot of firsts for Vice President Harris. who is the epitome of hope and what hard work, determination, and courage can accomplish.  She is not only a role model for young girls and women, but anyone who has been told "you can't." 
Kamala Devi Harris was born October 20, 1964 and is an American politician and attorney serving as the 49th and current vice president of the United States. She is the United States' first female vice president, the highest-ranking female official in U.S. history, and the first African American and first Asian American vice president.
A member of the Democratic Party, she served as a United States senator from California from 2017 to 2021, and as the attorney general of California from 2011 to 2017. Harris became vice president upon inauguration on January 20, 2021 alongside President Joe Biden.  It was made official after much controversy of the defeated incumbent president, Donald Trump, and vice president, Mike Pence, in the 2020 election.  Harris sought the 2020 Democratic presidential nomination, but dropped out of the race prior to the primaries.  Biden selected Harris as his running mate in August 2020.
Born in Oakland, California, Harris graduated from Howard University and the University of California, Hastings College of the Law. She began her career in the Alameda County District Attorney's Office, before being recruited to the San Francisco District Attorney's Office and later the City Attorney of San Francisco's office. In 2003, she was elected district attorney of San Francisco. She was elected Attorney General of California in 2010 and re-elected in 2014. Harris served as the junior United States senator from California from 2017 to 2021. Harris defeated Loretta Sanchez in the 2016 Senate election to become the second African American woman and the first South Asian American to serve in the United States Senate.  As a senator, she advocated for healthcare reform, federal de-scheduling of cannabis, a path to citizenship for undocumented immigrants, the DREAM Act, a ban on assault weapons, and progressive tax reform.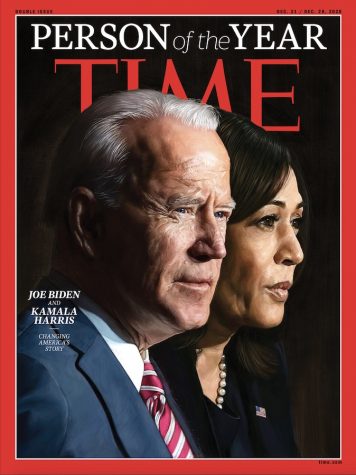 She is also the first person of color to hold the post since Charles Curtis, a Native American, who served under Herbert Hoover from 1929 to 1933. She is the third person with acknowledged non-European ancestry to reach one of the highest offices in the executive branch, after Curtis and former President Barack Obama.  In 2005, the National Black Prosecutors Association awarded Harris the Thurgood Marshall Award. That year, she was featured along with 19 other women in a Newsweek report profiling "20 of America's Most Powerful Women".  In 2013, Time named Harris as one of the "100 Most Influential People in the World".  In 2016, the 20/20 Bipartisan Justice Center awarded Harris the Bipartisan Justice Award along with Senator Tim Scott.  Biden and Harris were jointly named Time Person of the Year for 2020.
About the Writer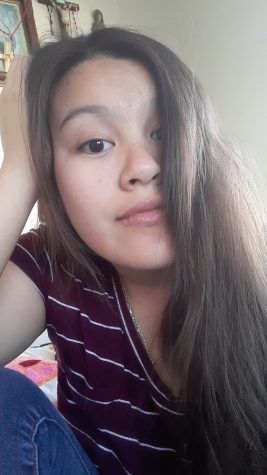 Paloma Ocampo, Editor-in-Chief
Paloma Ocampo is a senior at Hoover High School and in the Academy of Health and Healthy Communities. She was born on November 7, in San Diego California,...