Mary McLeod Bethune
In honor of Black History Month, every day The Cardinal will feature a prominent and historical Black American, living or dead, who has worked toward change, advancement, and/or world peace. Some of them are heroes, and some are unsung heroes, who deserve recognition, and have made a contribution to society.
Mary Jane McLeod Bethune was an American educator, stateswoman, philanthropist, humanitarian, womanist, and civil rights activist. Bethune resided as president or leader for myriad African American women's organizations including the National Association for Colored Women.  Bethune was the sole African American woman officially a part of the US delegation that created the United Nations charter, and she held a leadership position for the Women's Army Auxiliary Corps. She was known as "The First Lady of The Struggle" because of her commitment to gain better lives for African Americans.
Bethune was born in 1875 in a small log cabin near Mayesville, South Carolina, on a rice and cotton farm in Sumter County. She was the fifteenth of seventeen children born to Sam and Patsy McLeod, both former slaves. Most of her siblings had been born into slavery. Her mother worked for her former master, and her father farmed cotton near a large house they called "The Homestead."
Bethune was the only child in her family to attend school, so each day, she taught her family what she had learned. To get to and from school, Bethune walked five miles each day. Her teacher Emma Jane Wilson became a significant mentor in her life. She helped Bethune attend the same school on a scholarship, which she did from 1888–1893. The following year, she attended Dwight L. Moody's Institute for Home and Foreign Missions in Chicago with plans of earning a teaching credential.
Not only did she teach at schools, she founded many organizations and led voter registration drives after women gained the vote in 1920, risking racist attacks. In 1935 Bethune founded the National Council of Negro Women (NCNW) in New York City, bringing together representatives of 28 different organizations to work to improve the lives of black women and their communities.  Bethune became a close and loyal friend of Eleanor and Franklin Roosevelt. At the Southern Conference on Human Welfare in 1938, held in Birmingham, Alabama, Eleanor Roosevelt requested a seat next to Bethune despite state segregation laws. Appointed by President Harry S. Truman, Bethune was the only woman of color at the founding conference of the United Nations in 1945.
Bethune worked to end poll taxes and lynching. She organized protests against businesses that refused to hire African-Americans and demonstrated in support of the Scottsboro Boys. She lobbied for women to join the military. She organized, she wrote, she lectured, and she inspired.  On May 18, 1955, Bethune died of a heart attack. Her death was followed by editorial tributes in African-American newspapers across the United States. The Oklahoma City Black Dispatch stated she was, "Exhibit No. 1 for all who have faith in America and the democratic process." The Atlanta Daily World said her life was, "One of the most dramatic careers ever enacted at any time upon the stage of human activity." And the Pittsburgh Courier wrote, "In any race or nation she would have been an outstanding personality and made a noteworthy contribution because her chief attribute was her indomitable soul."
About the Writer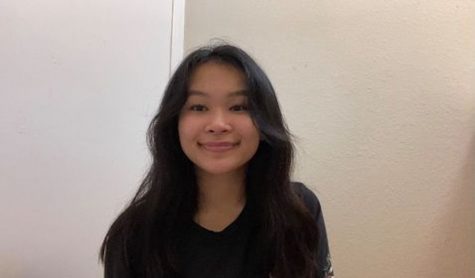 Tina Nguyen, Staff Writer
Tina Nguyen was born on December 14th. She was born and raised in San Diego, California. However, her family members were born in Vietnam. She celebrated...