Alvin Ailey
In honor of Black History Month, every day The Cardinal will feature a prominent and historical Black American, living or dead, who has worked toward change, advancement, and/or world peace. Some of them are heroes, and some are unsung heroes, who deserve recognition, and have made a contribution to society.
Alvin Ailey was born on January 5, 1931, a.k.a. Alvin Ailey Jr., and was an African-American dancer, director, choreographer, and activist who founded the Alvin Ailey American Dance Theater (AAADT). Born in Rogers, Texas, at the height of the Great Depression in the violently racist and segregated south, during his youth Ailey was barred from interacting with mainstream society. Abandoned by his father when he was three months old, Ailey and his mother were forced to work in cotton fields and as domestics in white homes—the only employment available to them. As an escape, Ailey found refuge in the church, sneaking out at night to watch adults dance, and in writing a journal, a practice that he maintained his entire life.
Ailey studied a wide range of dance styles and techniques—from ballet to Native American inspired movement studies.  Ailey did not commit to dancing full-time; instead he pursued academic courses, studying romance languages and writing at UCLA. He continued these studies at San Francisco State in 1951. Living in San Francisco he met Maya Angelou, then known as Marguerite Johnson, with whom he formed a nightclub act called "Al and Rita".  Eventually, he returned to study dance with dance instructor and choreographer, Lester Horton, in Los Angeles.
He joined Horton's dance company in 1953, making his debut in Horton's Revue Le Bal Caribe.  Horton died suddenly that same year in November from a heart attack, leaving the company without leadership. In order to complete the organization's pressing professional engagements, and because no one else was willing to, Ailey took over as artistic director and choreographer.
In 1958 Ailey founded the Alvin Ailey American Dance Theater to present his vision of honoring Black culture through dance. The company had its debut at the 92nd Street Y. The performance included Ailey's first masterpiece, Blues Suite, which followed men and women as they caroused and cavorted over the course of an evening while blues music played in the background until church bells began to ring, signalling a return to mundane life.  Ailey created AAADT and its affiliated Ailey School as havens for nurturing black artists and expressing the universality of the African-American experience through dance. His work fused theater, modern dance, ballet, and jazz with black vernacular, creating hope-fueled choreography that continues to spread global awareness of black life in America. Ailey's choreographic masterpiece Revelations is recognized as one of the most popular and most performed ballets in the world. In this work he blended primitive, modern and jazz elements of dance with a concern for black rural America.
Ailey loathed the label "black choreographer" and preferred being known simply as a choreographer. He was notoriously private about his life. Though gay, he kept his romantic affairs in the closet. In 1968 Ailey was awarded the Guggenheim Fellowship for Creative Arts, US & Canada. In 1977 he received the Spingarn Medal from the NAACP.  Following the death of his friend Joyce Trisler, a failed relationship, and bouts of heavy drinking and cocaine use, Ailey suffered a mental breakdown in 1980.
He received the Kennedy Center Honors in 1988, and was inducted into the National Museum of Dance and Hall of Fame in 1992.  On July 15, 2008, the United States Congress passed a resolution designating AAADT a "vital American cultural ambassador to the World." That same year, in recognition of AAADT's 50th anniversary, then Mayor Michael Bloomberg declared December 4 "Alvin Ailey Day" in New York City while then Governor David Paterson honoured the organization on behalf of New York State.  Ailey was inducted into the Legacy Walk in 2012, and posthumously received the Presidential Medal of Freedom from President Barack Obama in 2014.
Ailey died from an AIDS related illness on December 1, 1989, at the age of 58. He asked his doctor to announce that his death was caused by terminal blood dyscrasia in order to shield his mother from the stigma associated with HIV/AIDS.
About the Writer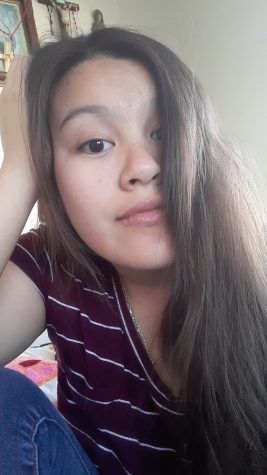 Paloma Ocampo, Editor-in-Chief
Paloma Ocampo is a senior at Hoover High School and in the Academy of Health and Healthy Communities. She was born on November 7, in San Diego California,...