Virtual Picture Day is coming!
Due to the pandemic and the closing of school campuses, school picture days were cancelled.  However, this year Hoover will have a Virtual Picture Day scheduled for Wednesday, March 3.
Through Hoover's yearbook provider, Jostens, and approval from the San Diego Unified School District, a portrait portal has been created to provide students or their parents the ability to upload their pictures directly to the yearbook for use on portrait pages.   All photos will be vetted by Jostens with final approval from the yearbook staff.
Seniors who have not taken a formal portrait should submit a picture on virtual picture day in order to be included in the yearbook. Formal portraits will be in one section and regular senior photos will be in a section right after. This way all the seniors are included in the yearbook. If seniors have taken their formal portraits, they do not need to submit a photo.
Students should follow the picture guidelines before submitting a picture.  The photo must show a student's head and shoulders.  Students should be facing the camera with their full face in view and centered in the frame.  The background should be a neutral color, and must not have any one else in the photo except the student.  There should be no hand gestures, sunglasses, hats, or anything else that obstructs the view of the student's face.  Photos must be in color.  Black and white and filtered photos will not be accepted.  Also, the light should be in front of the student and not above or behind casting dark shadows.
"Photos for the yearbook have been the biggest challenge," said yearbook advisor Mr. Michael Heu.  "Having a virtual picture day is our best way to get student photos for the book."
All the information can be found on the Publications website by clicking on the links below:
About the Writer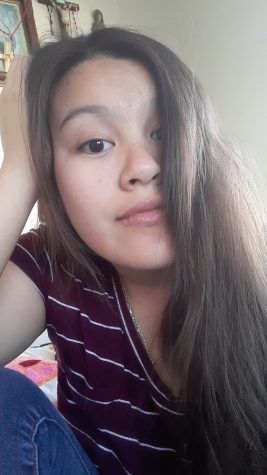 Paloma Ocampo, Editor-in-Chief
Paloma Ocampo is a senior at Hoover High School and in the Academy of Health and Healthy Communities. She was born on November 7, in San Diego California,...