Deb Haaland
March is Women's History Month! The Cardinal will honor, observe and celebrate the vital role of women in American history.
Debra Anne Haaland born December 2, 1960) is an American politician serving as the U.S. Representative for New Mexico's 1st congressional district since 2019 and the Senate-confirmed Secretary of the U.S. Department of the Interior. From 2015 to 2017 she was chair of the Democratic Party of New Mexico. Haaland's district includes most of Albuquerque and most of its suburbs. Along with Sharice Davids, she is one of the first two Native American women elected to the U.S. Congress. Haaland is an enrolled member of the Laguna Pueblo. Haaland is a political progressive who supports the Green New Deal and Medicare for All.
President Joe Biden announced that he would nominate Haaland to serve as United States Secretary of the Interior. She was confirmed by the United States Senate on March 15, 2021, by a vote of 51-40.  Before Biden nominated Haaland, many senior Democrats had voiced their support for her as Secretary of the Interior, including House Speaker Nancy Pelosi, Majority Leader Steny Hoyer and Senator Elizabeth Warren. Republican representatives Don Young and Tom Cole (a member of the Chickasaw Nation) also expressed their support for Haaland's nomination.
Following her swearing-in, she will be the first Native American to serve as a Cabinet secretary and the second to serve in the Cabinet, after Charles Curtis.
About the Writer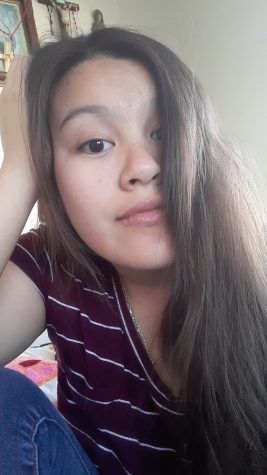 Paloma Ocampo, Editor-in-Chief
Paloma Ocampo is a senior at Hoover High School and in the Academy of Health and Healthy Communities. She was born on November 7, in San Diego California,...