Make sure you're clear
In-person learning begins today, April 12, for those who have chosen to participate. Onsite/online (hybrid) learning will begin on campus for students/families who have selected this option.  Students/families who opted for online only will continue as they have, with instruction at home.
Prior to learning on campus, all students are REQUIRED to complete the "Acknowledgement of On-Site School Instruction Option."  Students/families who completed the form for Phase One (Learning Labs), will need to complete this form too!
Acknowledgement of On-Site School Instruction Form
All students will need to complete a daily symptom check form that can be accessed on their cell phone or laptop.  Here is the ClearPass QR Code  for your symptom check form.
About the Contributor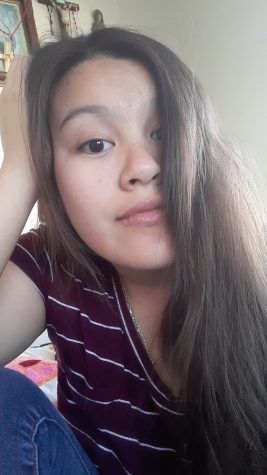 Paloma Ocampo, Editor-in-Chief
Paloma Ocampo is a senior at Hoover High School and in the Academy of Health and Healthy Communities. She was born on November 7, in San Diego California,...