Rush to watch it!
A series that people should be watching is Big Time Rush on Netflix. Especially if they want to have a good laugh and a sense of being in elementary school again. It is about a group of four friends from Minnesota that manage to get a record producer to make them into a boy band. Their names are Kendall, James, Carlos, and Logan with their music producer Gustavo Rock. They manage to travel to California to start their career as a boy band together. The series is filled with funny moments and will give you a good amount of joy. If you also enjoy music this is a series for you since there are pretty good songs to bop to.
The show incorporates wacky sound effects, some laugh-like noises, music, and editing cuts designed to make it more humorous to the intended demographic of viewers ages 10 to 18; this was also typical of creator Scott Fellows' previous work on Nickelodeon. However, the show does not have a laugh track. Big Time Rush made an appearance at the 2010 Kids' Choice Awards, the 2010 Teen Choice Award and performed at the 2011 Kids' Choice Awards.
This series gives me nostalgia back to when I was in elementary and watching tv doing homework. It is overall that good of a series to binge when you are bored. You can even have it on in the background when you have work to do. You do not really need to pay attention to what is going on that much so that is why you can have it on in the background. Since it's just a comedic show that has good characters in it.
About the Writer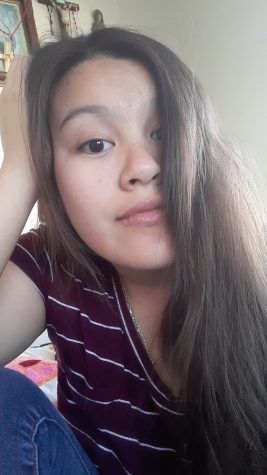 Paloma Ocampo, Editor-in-Chief
Paloma Ocampo is a senior at Hoover High School and in the Academy of Health and Healthy Communities. She was born on November 7, in San Diego California,...