It's my escape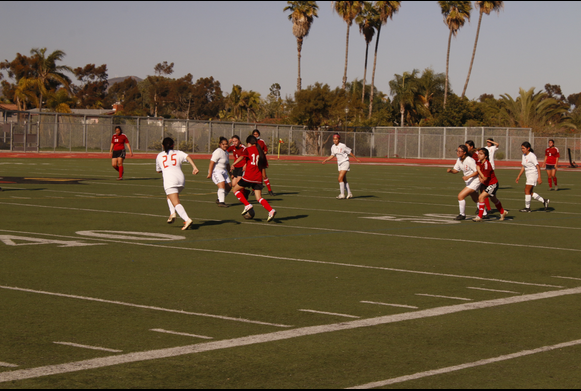 Soccer for many can be their fun time, or it can be their dream. For me soccer has been one of the most important things in my life. It affected it in so many ways that without it I wouldn't know where I would be as a person today.
For me it's my escape from all my problems and it helps me forget the negativity I have in my life and it just helps me just have happiness. It's also about growing and going to the next level for me. It may be fun to play but also it's the competition that intrigues me more and the friendships that I make on the way. I started playing in elementary school and from there on I learned. My first team was with boys on Sundays at Rosa Park. When I had first joined I was the second girl on the team of 12 players.
The girl I met on the team was named Adriana who is now still one of my closest friends. We played about four years together and once we got into about 5th grade we both got scouted to play at different clubs. We didn't stay in contact because at the time, we both were too young for phones. I continued playing throughout middle school and then later started taking it seriously in about the 7th grade, which was my first real team that I took seriously. The reason is because the Coach (who was also the president of the club) exposed me to new places, new friends, new coaches, and a higher level of competition. He took me under his wing and helped me out a lot.
After many years of playing, when it was time to get to high school that's when things started to get even more serious. I wasn't expecting so much pressure but after making it to the varsity team as a freshman did bring lots of responsibilities and pressure. Not only has the pressure rose up now in my senior year but also the love I have for the sport has grown.