Your Name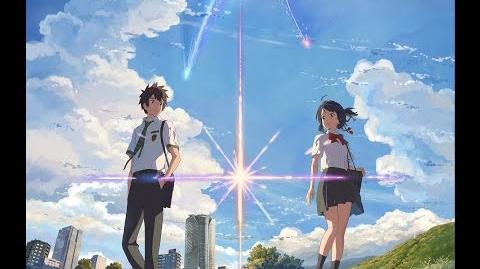 Among one of the best films I've ever seen, is the 2016 Japanese animated movie, Your Name. Directed by Makoto Shinkai, it is a film that balances drama, fantasy, romance and bits of comedic respites well. It won numerous awards and broke many box office records during and after its release and was a success globally. I personally enjoyed Your Name for its art, music, and storytelling.
The visuals were amazing and definitely contributed to my experience. I found the art to be breathtakingly beautiful and the colors to be so mesmerizing that during the exposition when the audience is first being introduced to the world and art style, I had to pause the movie to admire it for a bit with my sister.  The music that accompanied the movie was composed, sung, and performed by "RADWIMPS," a Japanese rock band. The soundtrack was well done and added to the movie's atmosphere. Whether it be a sense of suspense or mystery, or bittersweetness or solemnness, or loss or happiness, the music helped convey the tone of the scene well. I recall getting goosebumps during a particular scene in the movie as I was overcome with an indescribable feeling, and I partially attribute the way I felt to the music.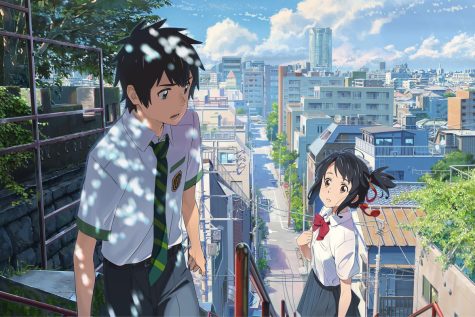 Your Name is set in a contemporary world with a few fantasy elements and revolves around two characters. Mitsuha Miyamizu is a highschool girl living in the Japanese countryside, who fulfills her duties as a shrine maiden, alongside her sister under the guidance of her grandmother. She dreams of moving to a big city like Tokyo. Taki Tachibana is a highschool boy who lives in Tokyo and works as a waiter. One day, Mitsuha and Taki begin to inexplicably switch bodies. As they start to grow accustomed to the body switches and learn more about each other, they slowly start to fall in love. Things become complicated, however, when they decide to meet in person.
I believe that Your Name would appeal to a wide audience and so I highly recommend it to everyone who's an adolescent or older. One can buy or rent the movie on Youtube Movies, Amazon Prime Video, Google Play Movies & TV, or Apple TV. While some streaming platforms have Your Name, many list it as unavailable. (Netflix, for example, has Your Name, but it isn't available to viewers in the United States). (One can also try borrowing a DVD from the library). I'm confident that if given the chance, many will come to love the movie. Whether it be because of the art, the story, the music, or something else entirely, I'm confident that everyone will find the entire one hour and forty-six minutes to be enjoyable.