I'm going to Canada!
In 1981, Mr. Raja Rahib bought a small restaurant in a growing neighborhood of San Diego, now known as City Heights. With a lot of hard work and commitment, he provided nothing but the best food at reasonable prices. Mr. Rahib and his son Mousa, who has been running the business with his father for over 20 years, turned Canada Steak Burger into a San Diego institution with city wide acclaim and recognition. In 2011, Mousa opened a second location in Chula Vista and has since called it home.
For more than 40 years, Canada Steak Burger has been providing San Diego and Chula Vista with nothing but quality food. At Canada Steak Burger, they believe in preparing their food with only the freshest ingredients to ensure the best tasting dishes. Although they have grown throughout the years, they still continue to provide their customers with superb customer service and quality foods. Everything is made fresh to order, because that is the only way they know how to do it. Their food has been raved about by San Diegans and Chula Vistains all over town. Their restaurant has been reviewed and praised by local news stations; winning them the Channel 10 A- list Food Award and several more.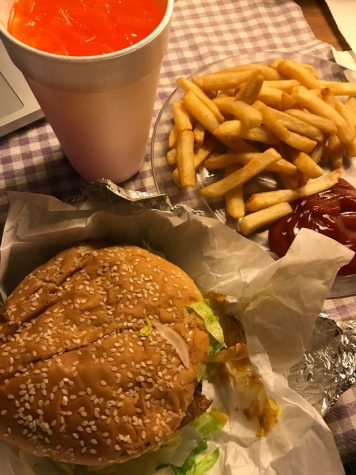 I think Canada Steak Burger, located at 3604 University Ave., has to be one of the best restaurants in City Heights. I personally like the fries and the burgers. The salads are very good as well, especially with the dressing that they serve. The way they serve their burgers is different from other fast food restaurants. They ask you if you would like a 4oz, 6oz, or 8oz burger. You can also get bacon or gyros on them as well. Their fries are very crispy and you can taste the freshness of the potatoes. The lemonade is freshly squeezed and tasty.  They have a special right now for a 6 oz burger with fries and a drink for $11.99.  However, there was a time that it was only $8.99, so a dinner for two could be had for under $20.  They also have other food items such as chicken, steak, ribs, and seafood.