Two weeks are needed
May is Mental Health Awareness Month!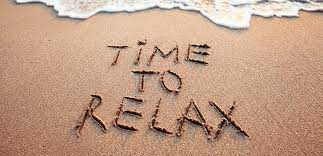 Spring break is a time to enjoy your time off before you have to give it your all for the end of the school year at least that's how I see it. Therefore one week in my opinion is
nowhere near enough time because you can't even enjoy the week without worrying that
you are going back to school in a few days, and that really sucks.
I think we need more than one week because you're already stressed about maintaining your grades the whole year.  I think spring break would be a perfect time for students to have a big break and get themselves together so they can end the year on a strong note with grades and
everything. One more extra week would be perfect for this time because you
can do plenty of things in such a time. A big factor for me saying this for students to address their mental health.
School really has a big factor with teenagers' mental health and that is what the teachers and/or school systems are only starting to realize. So mental health should really be considered to increase the length of spring break. I didn't do anything this spring break but stay home because I was just thinking of how short our break was. Spending extra time with family would also be another reason on why to do this because family is everything and you can barely spend time with them. I want to not worry about school for two weeks and feel it would be better for all. I don't think students would disagree with me.  I'm sure teachers would benefit from having an extra week. So this is why I believe that spring break should be two weeks instead of one, everything and everyone would be so much better after.