Grooving Ghoulies and Dancing Vampires!
The 2022 Homecoming dance was held on Saturday, October 15, from 7-10 pm. The Haunted HOCO theme was evident in the orange and black balloons that were seen all around the event.  A small area with tables and chairs was set up between the 1200 building and the big gym where the dance floor was.  Luckily, it only rained a little around 7:30 pm, but other than that, it was a spooky kind of evening for all.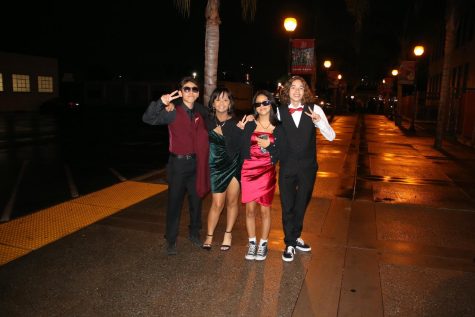 "This was my very first dance," said freshmen Jared Gracias.  "It was a lot of fun and great to see everyone dressed up.
The dance has always been the tradition to end the homecoming spirit week, and with Friday's win over Clairemont, the students were in a festive mood.  There was a taco truck and a donut wall provided for the students.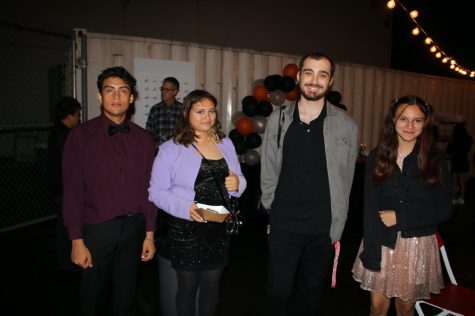 "The tacos were really good," said freshmen Jennifer Lopez.
The IMIN team set up two video game tents for students to enjoy.  There was also a photo booth and a photo backdrop for students to take pictures and/or selfies.  Two of the best things were the group dances where most of the students were on the dance floor together.
More photos will be uploaded on the Hoover Yearbook Facebook Page