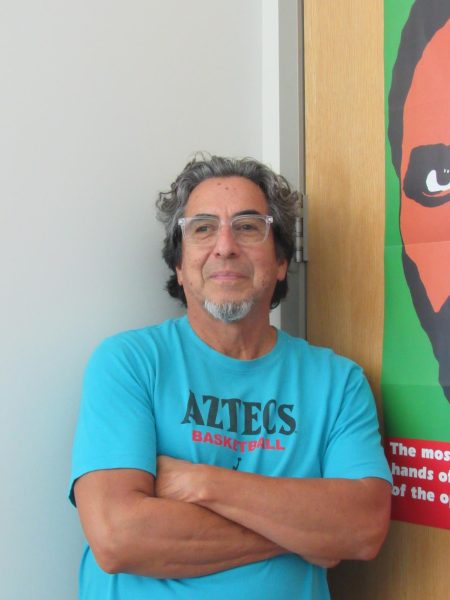 Mr. Ted Hernandez ~ SJA Director
Mr.  Ted Hernandez is the Social Justice Academy (SJA) director. He has been teaching here at Hoover High School for about 22 years now and has shown his love and passion for teaching every day since. Mr. Hernandez is a friendly and supportive teacher and truly shows his dedication to teaching by coming to work every day even though it takes up to 45 minutes to get here. To make such a trip every single day for 22 years is not so easy but he says his motivation for this is the students. He feels that being around his students is rewarding and makes him feel young again. As the first generation in his family to go to college, he did not get as much guidance and help that he would've liked, so he had to figure it out all on his own. Because of this, he knew that he wanted to help other young graduates how to make it to college and become successful and hoped to be able to lessen the stress and fears that comes with such a competitive and complicated journey to college. In the time he is away from work, and guiding students towards success, he spends his free time swimming, or spending time with his wife and two cats, going to the beach, going on walks or hikes, and loves his quiet time while reading or writing.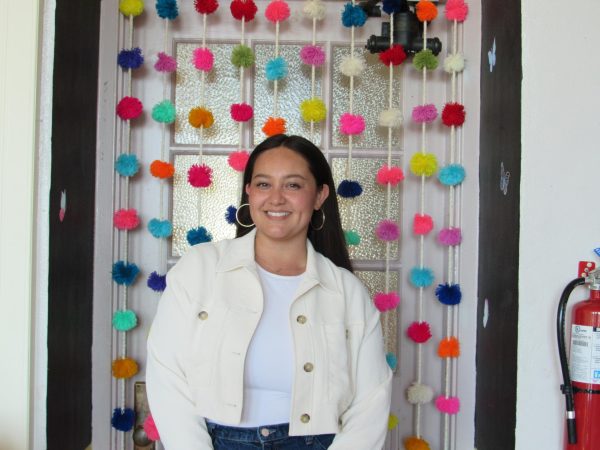 Miss Kristiana Riego de Dios ~ SABE Director
Miss Kristiana Riego de Dios is a teacher and director of the Sustainable Academy of Building and Engineering. Miss Riego has taught for over 10 years at Hoover. What Miss Riego likes most about Hoover is the community that we always try to improve and our students that always bring good energy to their teacher and the school. She is determined to make a change to our school spirit and student engagement. She works with student leaders to get Hoover's new student section. Code Red, off the ground.  This gives students the opportunity to create more community and student spirit so that everyone has more chances to change our school. What motivates Miss Riego to work all year is working with students, especially seniors. Her favorite things to do in her free time are playing trivia, paddle boarding, reading, and going to Disneyland. During after school she sometimes goes to athletic events such as football, soccer, basketball and other sports.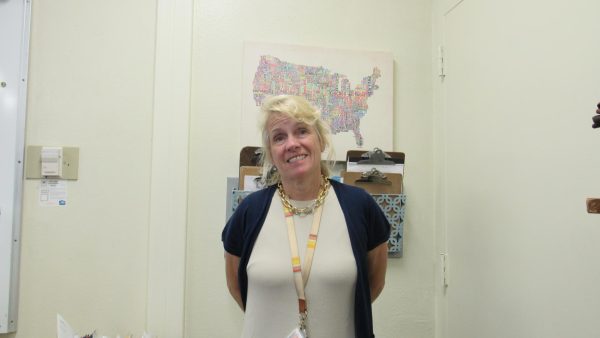 Ms. Ellen Towers ~ AOIT Director
Ms. Ellen Towers is a dedicated teacher who teaches both AP and regular US History in room 1053. She also serves as the Director of the Academy of Information Technology (AOIT). With 25 years of teaching experience, she's first-hand experienced an evolution in the education industry. Her journey began as a business teacher and over time transitioned into social studies, where she remains.  Her greatest challenge is keeping her students engaged at all times in their work as she is in her lessons. However, the reward she receives lies in observing her students develop a genuine interest in learning, allowing them to flourish in their studies.  Ms. Towers holds dedication and commitment to educational growth not only within herself but also within the students in the Hoover community.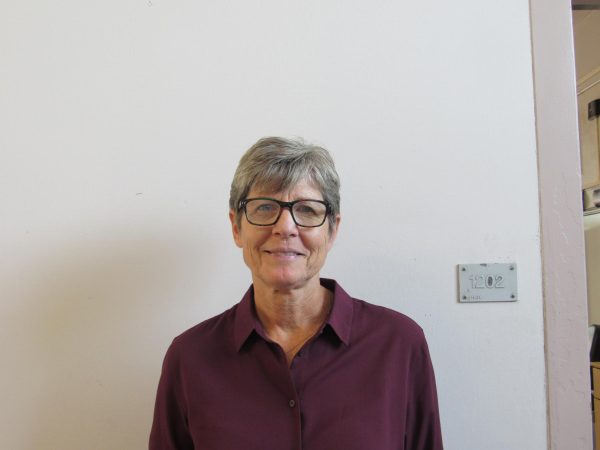 Ms. Ellen Hohenstein ~ AHHC Director
Ms. Ellen Hohenstein is a teacher and director of the Acadmey of Health and Healthier Communnities (AHHC).  Outside of her teaching career, Ms. Hohenstein loves cycling, reading, spending time with her cat and dog. She loves her career and what she does along with all her classes. Ms. Hohenstein's purpose here at Hoover High is to try and excite students about their future and help them learn and believe in themselves. Ms. Hohenstein wanted this job because she wanted to give back to the community and hopes to make a difference especially by working with teens to guide them towards success.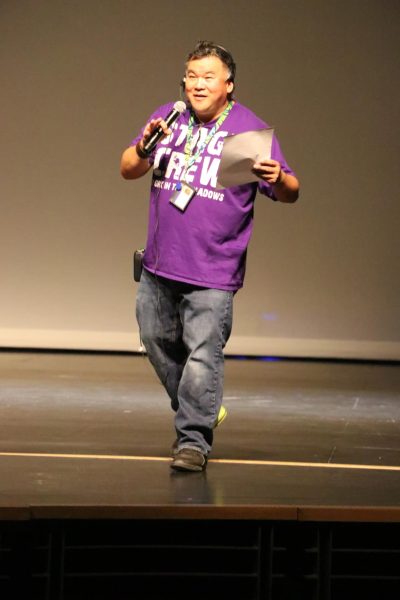 Mr. Michael Heu ~ ALMA Director
Being the director of the Academy of Literature, Media, & Arts (ALMA), Mr. Michael Heu definitely has a passion for the world of arts. He pursues this passion through his teachings of theater and is the advisor for his yearbook class. This year he reaches his 18th year teaching at Hoover High School. Besides his attempts to pretend that "he hates kids", it's obvious that he enjoys spending time with his students and cares about them and their well-being. He has a playful and fun personality that easily creates a comfortable environment in his classes and builds bonds between him and his students. I had the luck of becoming a part of the yearbook staff in my sophomore year, and at first, he was extremely intimidating, but as the year went on I got through his outer shell and got to know the real Mr. Heu. His class is always filled with humor and laughter and instantly became the highlight of my day, it gave me something to look forward to waking up in the mornings. He is definitely a teacher you can count on for anything. Of course, he loves his students, but they could never top the love he has for his rescue dog Cako, and his trips back to his family home in Hawaii. Not to mention his love for food, he loves trying new food restaurants and rating them on his very informational and honest Yelp reviews.