Jackie Robinson
Hang on for a minute...we're trying to find some more stories you might like.
Jackie Robinson was born January 31, 1919 in Cairo Georgia. He became the first African American to play in Major League Baseball. Robinson broke the baseball color line when the Brooklyn Dodgers started him at first base on April 15, 1947. Once the Dodgers hired Robinson, they heralded the end of racial segregation in professional baseball that had relegated black players to the Negro leagues since the 1880s.  Robinson was a great baseball player.  In 1954, Robinson had 62 runs scored, a .311 batting average, and 7 steals. His best day at the plate was on June 17, when he hit two home runs and two doubles.  He was also played in six All Star Games.
In 1997, MLB retired his uniform number 42 across all major league teams; he was the first pro athlete in any sport to be so honored. MLB also adopted a new annual tradition, "Jackie Robinson Day", for the first time on April 15, 2004, on which every player on every team wears No. 42.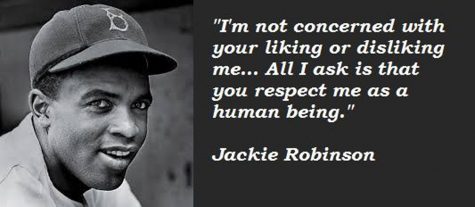 He had many accomplishments on the field but his biggest was what he accomplished off the field.  Jackie Robinson finally opened up that door for African American players to play in the MLB, taking a step forward in the movement to end racial injustices. Robinson's major league debut brought an end to approximately sixty years of segregation in professional baseball, known as the baseball color line.  Stadiums started to see diversity with more people going to stadiums that once prohibited them from entering. Also, he made everyone believe that it doesn't matter what color of skin you have, you can become anything you want to be as long as you put your mind to it.  Robinson was inducted to the Baseball Hall of Fame in 1962.  Robinson passed away on October 24, 1972.

About the Writer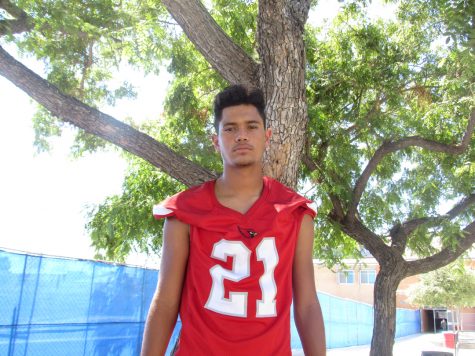 Brian Quirarte, Sports Writer
They called him El Brian, everyone knew who he was; tall, handsome, athletic, and smart. Brian likes to play sports especially soccer and football because...