So ends another Princess Project season
Hang on for a minute...we're trying to find some more stories you might like.
Prom time and one thing a senior girl will stress out about is looking for a prom dress. Prom dresses can be very expensive and it's a very crucial time to get one in time, especially if you're buying them online. Luckily, Hoover High School was introduced to an organization called The Princess Project.
This organization has hundreds of dresses that girls can choose from and the best part is that they were all free. You also get a free set of jewelry or a handbag. These dresses were gently worn and nearly new. On April 5, girls that registered for The Princess Project, went down to Mission Valley and tried on their choice of dresses. You could only try-on 3 dresses at a time. While girls from different schools were there, they were constantly giving compliments and boosting the girl's self-esteem. The assistants were very helpful as well. As we know, girls can be brought down by negative comments about their looks and figures, so the assistants were there to help the girls find dresses that they might like to try.
Dresses and "looking the part" can be very stressful and emotional at times, especially when students can't afford the dream dress they want. Dresses ranged in prices because of the quality or the brand. It can be very distrusting sometimes, when buying a dress online. To have this organization be introduced to our school was very appreciative. Many people have financial needs and it can be hard to buy certain things, especially senior year expenses.
As we buy things like Grad Night, Prom, senior portraits, Hoover gear, and personal expenses; it's a challenge to keep track of money. Having this organization relieves families of a costly burden knowing that the dresses are free. On May 18 and 19, there is a non-prom $5 dress sale at the Westfield Mission Valley location.
In case you were wondering, the Hoover Prom is onJune 8th, 2019 from 7pm-10pm in the Shiley Special Events Suite.  Keep in mind that it is $35 for parking in the library garage.

About the Writer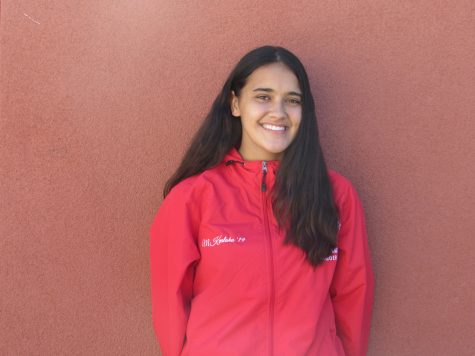 Malea Kealoha, Staff Writer
Malea Kealoha is currently a senior at Hoover High School. She is very outgoing and funny. She wants to major in criminal justice in college and go to...