A special night to end the year
Last Saturday, May 13th, was Hoover's senior prom with the theme of a Royal Garden. This year, the venue was San Diego's Natural History Museum, the NAT, and the event was held from 7-10 pm. The overall aesthetic of the event was lovely, with flowers and lights on each table. I loved how the colorful lights lit up the room and reflected onto the museum's attractions, it was pleasing to the eye. The event featured activities such as a photo booth, a caricature artist, and arcade games for entertainment.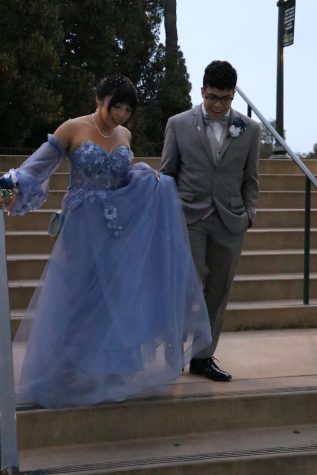 Although prom was an overall fun experience for me, I felt like it was a bit underwhelming as well. Initially, I had expected it to be more spacious at prom and for there to be a wider variety of food. However, it did not meet my expectations as the venue became crowded once everyone had arrived, which made it seem tight and cramped. Additionally, my friends and I all agreed that the selection of food was a bit disappointing, with nachos and sandwiches. On the other hand, I did enjoy the dessert of cookies and brownies as well as the variety of candies.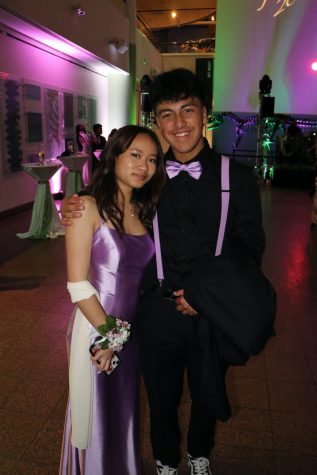 What I do wish was implemented at prom was an opportunity for students to request songs to be played beforehand, such as through a Google form or some other application. I believe that allowing students to add a few of their song selections would have made prom more enjoyable. On the bright side, I really enjoyed the photo booth and getting to take multiple pictures with my friends. The photo booth was relatively easy to navigate and contained props that attendees could use. It was a fun way to capture the memories onto film to cherish. It was nice to dress up and see all my friends and peers in formal attire as well. Altogether, prom was definitely a night to remember as it was both my first and last school dance and I had a pretty good time!
Prom Highlights