Flu Season is Upon Us
Hang on for a minute...we're trying to find some more stories you might like.
Flu season typically runs from November through March. Around December is when it is the most common. The flu can be transmitted through contact with others that have the virus. For youth, school is the most common place they can get sick and if they work, their chances exponentially grows.
     Droplets of germs that comes from the contaminated person can be transferred through sneezing, coughing, or even talking. The symptoms of the illness start one to four days after the virus enters the body.  Even before you know you are sick, you can still spread the virus. The symptoms include fever, running nose, headaches, loss of appetite, a cough, and pain in the muscles. Other common symptoms include nausea and sore throat.
    Although the flu season has already started, you can still prevent it. First you should always wash your hands with soap or use hand sanitizer if needed. If your hands are dirty, avoid touching your eyes, nose, and mouth. Never share any beverages with people that are ill, and if you're sick, stay home and stay away from others. Not staying home spreads the virus faster. The flu is treated mainly with rest so the body can heal on its own. If necessary, medication can be used to treat any symptoms. Also, the seasonal flu shot is offered in clinics and schools.  If the illness gets worse, you should see a doctor for treatment. Overall, just wash your hands, stay home if sick, and stay away from people that are sick in school or in the workplace.

About the Writer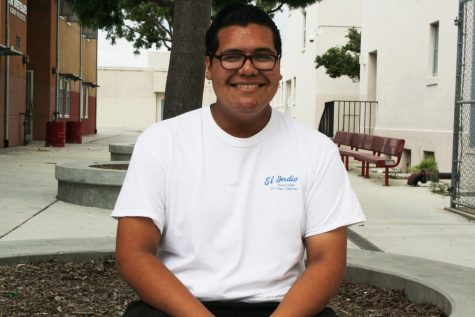 Carlos Salazar, Staff Writer
Carlos Salazar is a Senior at Hoover High school. He is a staff writer for Yearbook. He has a huge passion for cars and is an animal lover. He has exotic...