Ofo Bikes Over Walking
Hang on for a minute...we're trying to find some more stories you might like.
Have you heard of the new free transportation around our neighborhood? These so called "Ofo Bikes" or like people like to call them "the yellow bikes", have been a great use for all of us. Mostly for us students, because they benefit us in getting to school faster if we have trouble arriving to school. Many of Hoover students use these bikes before and after school and they seem to enjoy it. Most people ride them around with their friends and look like they have fun.
These bikes function with your phone.  You download the app "ofo" and that is basically how you unlock the bike. You scan the barcode on the bike with your phone and simply unlocks the bike to ride it. The bikes are totally free for your first month, afterwards they charge you a dollar for every hour that you use it. This app also tracks down where the nearest ofo bike is, so you could easily get a hold of one, kind of like google maps, it shows where they are located. Ofo also added electric scooters to the system and now there's a variety of transportations we could use.
These bikes have benefitted us more now that a lot of us walk to the places we need to be at. These rental bikes have helped many to get to places faster and to even save up on gas. Using our vehicles less helps our environment, and helps our community around. Since everyone is constantly on their phones, they made the use of it and the use of bikes very beneficial. With this said, this company has grown so much and helped our community to be more productive and more active. Mostly our Hoover students.

About the Writer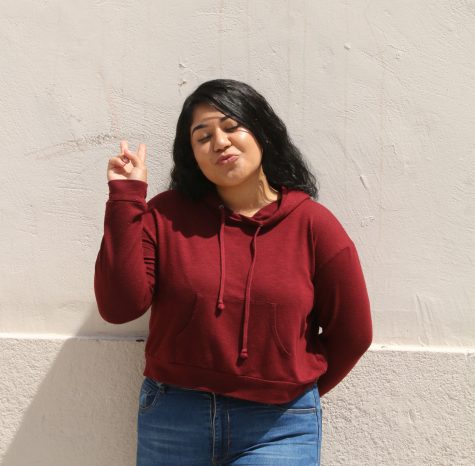 Andrea Rios, Staff Writer
This is Andrea Rios mostly known by her nickname, "Andy". She's an 18 year old senior here at Hoover and is on the swim team. Andy is a great student,...