Held accountable!
Yesterday, a jury reached a verdict in Derek Chauvin's trial over the death of George Floyd, and found the former Minneapolis police officer guilty on two counts of murder and one count of manslaughter.
Chauvin has been held accountable after the video of him kneeling down on Floyd's neck as he pleaded for help started a revolution of protests over police brutality toward people of color.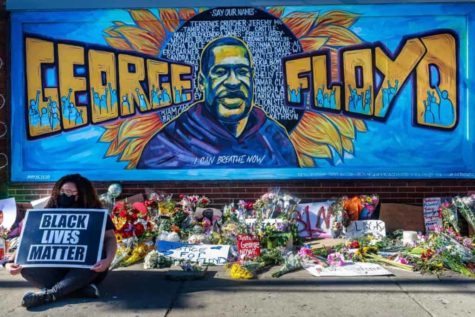 The now infamous video showed that Chauvin knelt on Floyd's neck for more than 9 minutes.  The jury took 10 hours over the course of two days to convict Chauvin of second-degree unintentional murder, third-degree murder, and second-degree manslaughter.
According to news sources, Chauvin's bail was revoked, placed in handcuffs and removed from the court, and taken to a facility in Stillwater, Minnesota, about 25 miles east of downtown Minneapolis.
Chauvin faces up to 40 years in prison for second-degree murder, up to 25 years for third-degree murder and up to 10 years for manslaughter. According to Minnesota's sentencing guidelines, it is recommended that a criminal spend 12.5 years in prison for each murder charge and about four years for the manslaughter charge. In this case, the state asked for a tougher sentence than the recommendations provided. Chauvin's sentencing is set for eight weeks from now.